This article may contain affiliate links. If you make a purchase using one of these links, I may be paid a referral fee at no cost to you.
Hello, fellow keto enthusiasts! One question that frequently pops up in our community is, "Is soy sauce keto friendly?" To answer this, we'll need to dissect the carb content of soy sauce and explore keto soy sauce alternatives to spice up your low-carb diet. We'll be delving into Asian cuisine and the role that condiments like soy sauce play. So, let's get started!
Understanding Soy Sauce
​Traditional soy sauce is a common ingredient in various dishes, from your favorite sushi roll at Japanese restaurants to stir-fries in Chinese restaurants. It is produced through a fermentation process that utilizes soya beans, wheat, and a mold known as Aspergillus. The result is a savory flavor and a rich umami taste that's a hallmark of most Asian cuisines.
The most common type of soy sauce, light Chinese soy sauce, has a milder, sweeter taste compared to the more intense Japanese dark soy sauce. Regardless of type, the nutritional information of soy sauces may vary between brands, with serving sizes usually calculated per tablespoon of soy sauce.
Here are some keto-friendly soy sauce brands:
Kikkoman Soy Sauce
San-J Tamari Soy Sauce
Eden Foods Organic Soy Sauce
Bragg Liquid Aminos
Coconut Secret Coconut Aminos
Carb Content of Soy Sauce
​Now to the burning question, "Is soy sauce keto friendly?" Here's where we get into the nitty-gritty. Regular soy sauce contains approximately 1 gram of carbs per tablespoon serving. That's not a lot, but if you're on a strict ketogenic diet, every gram of carbs counts toward your daily carb intake.
While a small amount of soy sauce may not significantly affect your grams of net carbs, it's important to note that sweet soy sauce has added sugars, which increases its carb count. Therefore, it's essential to read the nutrition label when deciding which soy sauce to use. If you're practicing clean keto as opposed to dirty keto, opt for soy sauce with no added sugars.
Sodium Intake and Soy Sauce
​Aside from its carb content, soy sauce has a high sodium content. A tablespoon of soy sauce contains approximately 900 mg of sodium, potentially a concern for those with high blood pressure or heart disease. However, low sodium soy sauce options are available for those who need to monitor their sodium intake.
Don't miss out on the ultimate keto reset program that will revolutionize your health and well-being. Our 30-day ebook is packed with invaluable resources, mouthwatering recipes, and the expert advice you need to succeed. Experience the freedom and confidence that comes with a low-carb lifestyle. Grab your copy now and take the first step towards a healthier, happier you!
Keto Soy Sauce Alternatives
​Thankfully, for those adhering to a strict low-carb keto diet or dealing with gluten intolerance, there are several soy sauce alternatives.
Tamari Sauce: Tamari soy sauce, traditionally a Japanese soy sauce variant, offers a similar taste but is usually gluten-free and contains fewer carbohydrates.
Coconut Aminos: This is a sweet and salty sauce made from coconut sap. It's a keto-friendly condiment, gluten-free, and has a similar flavor profile to soy sauce. Plus, it's a great way to add some Southeast Asia flair to your keto recipes!
Liquid Aminos: Made from soybeans, this gluten-free soy sauce alternative provides the same umami flavor with lower sodium content and similar carbs per serving as traditional soy sauce.
Keto Chicken Stir Fry
Ingredients:
1 tablespoon olive oil
1 pound boneless, skinless chicken breasts, cut into 1-inch pieces
1/2 onion, chopped
1 red bell pepper, chopped
1 green bell pepper, chopped
1 cup broccoli florets
1/4 cup soy sauce
1 tablespoon honey
1 teaspoon ginger, grated
1/2 teaspoon garlic powder
1/4 teaspoon black pepper
Instructions:
Heat the olive oil in a large skillet or wok over medium heat.
Add the chicken and cook until browned on all sides.
Add the onion, bell peppers, and broccoli and cook until the vegetables are tender.
In a small bowl, whisk together the soy sauce, honey, ginger, garlic powder, and black pepper.
Pour the sauce over the chicken and vegetables and cook until the sauce is thickened.
Serve hot.
Nutritional Information
| Serving Size | Calories | Total Fat | Total Carbohydrates | Net Carbs | Protein |
| --- | --- | --- | --- | --- | --- |
| 1 serving | 350 | 20g | 10g | 5g | 25g |
Tips:
For a lower-carb option, use cauliflower rice or zucchini noodles instead of white rice.
You can also add other vegetables to this stir fry, such as broccoli, carrots, or snow peas.
If you don't have soy sauce, you can use coconut aminos or tamari sauce.
Serve with your favorite keto-friendly sides, such as roasted broccoli or cauliflower.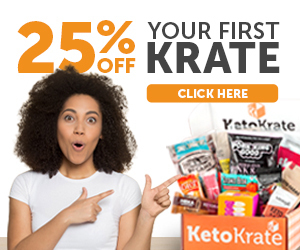 About Soy Sauce
Soy sauce is a fermented condiment made from soybeans, water, salt, and koji mold. It is a staple ingredient in Asian cuisine and is used to add flavor to a variety of dishes. Soy sauce is also a good source of protein and minerals, such as iron, calcium, and magnesium.
However, soy sauce is high in sodium. A tablespoon of soy sauce contains about 1000 milligrams of sodium. This is important to keep in mind if you are following a low-sodium diet.
If you are looking for a lower-sodium soy sauce, there are a few options available. You can find low-sodium soy sauce in most grocery stores. You can also make your own low-sodium soy sauce by reducing the amount of salt used in the fermentation process.
Soy sauce is a versatile ingredient that can be used in a variety of dishes. It is a good source of protein and minerals, but it is important to keep in mind that it is high in sodium.
Is soy sauce keto friendly FAQ
Can I use soy sauce in my keto meals?
While soy sauce isn't high in carbs, keep portion sizes in mind. If you love the taste of soy sauce, consider low-carb soy sauce options or a keto soy sauce substitute.
Is light soy sauce a good option for a low-carb diet?
Light soy sauce has fewer carbs than some other types of soy sauce, but alternatives like tamari or coconut aminos could be better options.
Is soy sauce suitable for a gluten-free diet?
Regular soy sauce contains wheat, so those on a gluten-free diet should opt for a gluten-free soy sauce alternative like tamari or coconut aminos.
Is there a low-sodium soy sauce option that's also keto-friendly?
Yes, there are low-sodium, keto-friendly alternatives to traditional soy sauce. Tamari soy sauce is often lower in sodium than regular soy sauce. Also, coconut aminos and liquid aminos are alternatives that provide the umami flavor of soy sauce with less sodium.
Can high heat cooking affect the carb content of soy sauce?
No, high heat cooking doesn't significantly change the carb content of soy sauce. However, be aware that reducing soy sauce over high heat can intensify the flavor and saltiness, potentially leading to higher consumption and increased carb intake.
Are all brands of soy sauce similar in terms of carb content?
Not necessarily. Different soy sauce brands and types can vary in carb content, sodium levels, and overall nutritional information. It's always best to check the nutrition label on the bottle to ensure it fits within your dietary guidelines.
What's the best way to incorporate soy sauce or its alternatives into my keto meals?
The best way to incorporate soy sauce or its alternatives into your keto meals is in moderation and as a flavor enhancer. Whether it's to marinate meats, season stir-fry vegetables, or add flavor to soups and broths, these sauces can deliver that extra umami punch. However, always be mindful of portion sizes to keep your carb intake in check.
In conclusion, is soy sauce keto friendly? It can be, in small amounts. But for those strictly monitoring their carb intake, keto soy sauce alternatives might be a good choice. Just remember, the most important thing is to enjoy your meals while sticking to your health goals.
Key Takeaways
Traditional soy sauce has about 1 gram of net carbs per tablespoon, which can add up depending on portion sizes.
Soy sauce alternatives like tamari sauce and coconut aminos provide a similar taste with fewer carbs and are suitable for a gluten-free diet.
Sodium content in soy sauce is high, but low sodium options are available.
Always read the nutrition label to understand the total carbs and added sugars in your chosen soy sauce.
When considering whether a condiment is keto-friendly, also consider your personal health, such as concerns with high blood pressure or heart disease.
Remember to enjoy your culinary journey, and here's to maintaining a healthy keto diet! Cheers!
---
Have you fallen off the keto wagon? Are you looking to get back on track? If so, our 30-Day Keto Reset Ebook is for you! This ebook will provide you with all the tools and resources you need to successfully reset your keto lifestyle and reach your weight loss goals.
With our 30-Day Keto Reset Ebook, you can finally reach your keto goals and achieve the body you've always wanted. Order your copy toda