This article may contain affiliate links. If you make a purchase using one of these links, I may be paid a referral fee at no cost to you.
Hello, salad lovers! Are you on a ketogenic diet and worried about finding the right dressing for your greens? The good news is, you can still enjoy your salad without compromising your keto diet. Yes, you heard it right - keto salad dressings do exist! In this post, we'll guide you through the best keto-friendly salad dressing brands and give you some helpful tips on making your homemade keto salad dressing recipes.
The Best Keto-Friendly Salad Dressing Brands
To begin, let's talk about some top-notch store-bought salad dressings that are low in carbs but high in flavor. You'd be surprised at how many delicious dressings are available at your local grocery store that align with your low-carb diet.
Primal Kitchen: Known for their use of avocado oil as the main ingredient, Primal Kitchen offers a variety of dressings, like Primal Kitchen Ranch Dressing, Primal Kitchen Greek Dressing, and Primal Kitchen Green Goddess Dressing. With no added sugar and a great balance of healthy fats, these dressings are a great way to liven up your salads. Each has just 1-3 grams of net carbs per 2 tbsp serving.
Walden Farms Salad Dressings: These are great for keto dieters who prefer zero carbs and low calorie salad dressings. With flavors like Honey Dijon and Raspberry Vinaigrette, they are a great choice for boring salads in need of a punch of flavor.
Hidden Valley Ranch: For a creamy ranch flavor, Hidden Valley Ranch is a great choice. The fat content is a little higher than other options, but it's well worth it for ranch fans.
Always be sure to check the ingredients list on any store-bought dressings, as some may contain hidden sugars or high-carb vegetable oils like canola oil or sunflower oil. The best way to do this? Read the label. Check for hidden sugars, unnecessary additives, and the grams of carbs per serving.
Exploring More Keto-Friendly Dressing Options
While we've already explored some wonderful options, let's dive a bit deeper into the world of keto-friendly salad dressing brands. When we talk about the best keto-friendly salad dressings, it would be a disservice not to mention Italian dressing and Blue Cheese dressing.
Italian dressing, especially when made with extra virgin olive oil instead of vegetable oil, is a fantastic low-carb salad dressing. Bursting with natural ingredients like garlic, onion, bell peppers, and a blend of fresh herbs, it pairs perfectly with a wide array of salad greens. Just make sure to check the ingredients label for any added sugars or undesirable oils.
Blue Cheese dressing is another keto favorite. Made with crumbled blue cheese, sour cream, mayonnaise, and a touch of white vinegar, this creamy and tangy dressing adds a whole new level of flavor to your low-carb salads. If you're a ranch fan, give this one a try for something a bit different.
Boosting Flavor and Nutritional Value
Enhancing the flavor of your salad dressing doesn't always mean adding more carbs. One key ingredient for this is nutritional yeast. It's a low-carb, high-fat dressing addition that provides a nutty, cheesy flavor to your dressings, making it an ideal choice for those on low carb diets.
Moreover, if you love the tang of vinegar dressing but want to keep it keto-friendly, consider using apple cider vinegar or white vinegar. These vinegars have minimal ingredients and add a delicious tang to your salads without adding extra carbs.
Incorporating Fresh Ingredients
One of the best parts of making your own keto salad dressing is the ability to use fresh veggies and herbs. Adding ingredients like fresh dill, basil, or chives can elevate your dressing to a new level of deliciousness. And if you're a fan of feta cheese, why not try adding it to a simple vinaigrette for a Mediterranean twist?
Just remember, always check the g carbs of your ingredients. Although fresh ingredients are generally a safe bet, some may have hidden carbs that could push you out of ketosis.
---
Don't miss out on the ultimate keto reset program that will revolutionize your health and well-being. Our 30-day ebook is packed with invaluable resources, mouthwatering recipes, and the expert advice you need to succeed. Experience the freedom and confidence that comes with a low-carb lifestyle. Grab your copy now and take the first step towards a healthier, happier you!
Making Your Own Keto Salad Dressing
One of the best parts of a ketogenic diet is the creative freedom it allows in the kitchen. Here are some ideas for homemade keto healthy salad dressing dressing recipes.
Creamy Avocado Dressing: Blend ripe avocado, sour cream, lemon juice, garlic cloves, sea salt, and black pepper. Add some MCT oil for a creamy dressing that's high in healthy fats.
Classic Caesar Dressing: Use an egg yolk, dijon mustard, lemon juice, garlic, and extra virgin olive oil as your primary ingredients. Add in a dash of Worcestershire sauce and anchovy for that traditional Caesar flavor.
Balsamic Vinaigrette: Mix balsamic vinegar, extra virgin olive oil, minced garlic, sea salt, black pepper, and a touch of organic herbs. This classic dressing is sure to satisfy your taste buds while sticking to your diet.
Lemon Vinaigrette: With fresh lemon juice, extra virgin olive oil, and a dash of sea salt, this simple salad dressing is not only easy to make but also incredibly refreshing.
Traditional Keto-Friendly Ranch Dressing Recipe
Ingredients:
1 cup mayonnaise
1/2 cup sour cream
1/4 cup heavy cream
1 tsp garlic powder
1 tsp onion powder
1 tsp dried dill
1 tsp dried parsley
1 tsp dried chives
Salt and black pepper to taste
1-2 tbsp fresh lemon juice or white vinegar (optional, for added tang)
Instructions:
Combine mayonnaise, sour cream, and heavy cream in a bowl until smooth.
Add garlic powder, onion powder, dried dill, dried parsley, and dried chives. Stir until all the herbs and spices are thoroughly mixed in.
Season with salt and black pepper. Adjust according to taste.
Optional: Add 1-2 tbsp of fresh lemon juice or white vinegar for added tang, if desired.
Chill the dressing in the fridge for at least an hour before serving to allow flavors to meld together.
This recipe makes about 12 servings.
Nutritional Value (per serving):
Calories: 145
Fat: 15g
Protein: 0.5g
Carbs: 1g
Fiber: 0g
Net Carbs: 1g
Enjoy this keto-friendly traditional ranch dressing on your favorite salad greens or as a delicious dip for fresh veggies. The beauty of this delicious dressing is not just in its creamy texture and rich flavors, but also in its simplicity and adaptability. Feel free to experiment with the herbs and spices to create a version that's uniquely yours.
| Vegetable | Net Carbs per 100g | Key Nutrients |
| --- | --- | --- |
| Cucumber | 2.2g | Vitamin K, Potassium |
| Bell Pepper (Green) | 2.9g | Vitamin A, Vitamin C |
| Bell Pepper (Red) | 3.9g | Vitamin A, Vitamin C, Vitamin B6 |
| Celery | 1.4g | Vitamin K, Potassium |
| Broccoli | 4.4g | Vitamin C, Vitamin K, Fiber |
| Cauliflower | 2.8g | Vitamin C, Vitamin K, Fiber |
| Cherry Tomatoes | 2.9g | Vitamin A, Vitamin C, Potassium |
| Zucchini | 2.1g | Vitamin C, Potassium |
| Radishes | 1.8g | Vitamin C |
| Green Beans | 4.3g | Vitamin C, Vitamin A, Fiber |
All of these vegetables pair beautifully with keto-friendly ranch dressing. They are low in net carbs, making them ideal for a ketogenic diet, and they also offer a range of vital nutrients. Enjoy them as a refreshing, healthful snack, or as a side dish to your main meal. The crunch of the fresh veggies combined with the creamy ranch is an experience you'll definitely relish!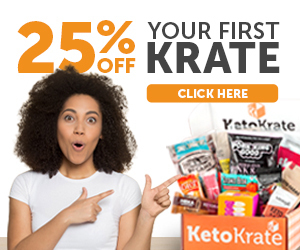 Delighting in fresh vegetables is an essential part of a balanced keto diet, and when they're paired with this creamy, flavorful keto-friendly ranch dressing, they become even more enticing. Crisp, juicy cucumber slices, vibrant bell pepper strips, crunchy celery sticks, and tender broccoli florets are all fantastic options for dipping. The cool, crisp textures of these veggies combined with the rich, tangy ranch dressing creates a snack that's not only satisfying and delicious, but also packed with beneficial nutrients. So, go ahead and enjoy the freshness of these veggies with the added flavor of homemade keto ranch dressing — it's a delightful and healthy way to keep those snack cravings at bay.
Frequently Asked Questions (FAQ)
Q: Is it okay to use store-bought salad dressings on a keto diet?
A: Yes, as long as you choose low-carb dressings and carefully check the ingredient list for hidden sugars and unhealthy oils.
Q: What are the best oils to use in keto salad dressings?
A: Avocado oil and extra virgin olive oil are your best bets. They contain healthy fats and have a delicious taste.
Q: Can I use honey mustard on my salad?
A: Honey mustard is usually not recommended for keto as it contains added sugar. However, there are keto-friendly versions available on the market, or you can make your own.
Q: Can I use heavy cream in my salad dressing?
A: Yes, heavy cream is a good source of fats and works well in creamy dressings.
Key Takeaways
Store-bought keto-friendly salad dressings are available in most local grocery stores. Notable brands include Primal Kitchen, Walden Farms, and Hidden Valley Ranch.
Always check the ingredient list of store-bought dressings to avoid hidden sugars and unhealthy oils.
Making your own keto salad dressing is an easy way to control ingredients and tailor the flavor to your preference.
Avocado oil, sour cream, lemon juice, apple cider vinegar, MCT oil, and extra virgin olive oil are all great ingredients for keto-friendly dressings.
Keep in mind the grams of net carbs when choosing or making your dressing to stay in line with your low-carb diet.
Keto friendly salad dressing brands Conclusion
Incorporating the right dressing into your ketogenic diet can truly transform your meal. Whether you're making your own or selecting a store-bought option, just remember to check the primary ingredient and make sure it aligns with your dietary needs. You can enjoy a variety of delicious dressings that will make your salads something to look forward to.
---