This article may contain affiliate links. If you make a purchase using one of these links, I may be paid a referral fee at no cost to you.
Hello, chip lovers! Do you often find yourself craving a good old crunchy chip but can't indulge due to your keto diet? Well, the good news is that I've got a fantastic keto tortilla chips recipe for you that's bound to satisfy your chip cravings without deviating from your low-carb diets.
The Versatility of Low Carb Chips
Believe it or not, these keto tortillas can also be made into low-carb chips that are just as delicious as traditional potato chips. Thanks to our low-carb tortillas, you have the chance to enjoy your own chips, whether they're for a keto-friendly snack or a game night treat.
Simply follow the same steps in the recipe but slice your tortillas into thinner chip-size pieces. After baking, you'll have a batch of crispy, golden, and absolutely addictive low carb chips. Perfect for those moments when you need a quick, satisfying crunch.
Embracing Low Carb Tortillas
Low-carb tortillas are the secret ingredient in this recipe. They replace the carb-heavy wheat flour in traditional tortilla chips, making these treats friendly for those on a keto diet. If you're a fan of tortilla chips but are following a low carb diet, these are the real thing you've been waiting for.
Adding Flavor with Oils
Olive oil and avocado oil aren't just for salads; they can enhance the flavor of your keto tortilla chips too. Brush your raw chips with a little bit of oil before baking for an extra flavor kick.
Just a word of caution though – be sure to not go overboard with the oil as it can make your chips soggy. You're aiming for crispy and crunchy chips, so use oil sparingly.
The Use of Pork Rinds
For those who want an even more protein-packed snack, try adding crushed pork rinds to the dry ingredients. Pork rinds add an interesting texture and a unique flavor profile that many keto followers adore.
---
Don't miss out on the ultimate keto reset program that will revolutionize your health and well-being. Our 30-day ebook is packed with invaluable resources, mouthwatering recipes, and the expert advice you need to succeed. Experience the freedom and confidence that comes with a low-carb lifestyle. Grab your copy now and take the first step towards a healthier, happier you!
The Convenience of the Air Fryer Method
While baking is the easiest way to make these keto tortilla chips, the air fryer method can't be discounted. It's a fantastic alternative that results in super crispy chips in less time.
Just arrange your cut tortillas in a single layer in the air fryer basket. Cook at 350°F for about 5-6 minutes, then let them cool to room temperature.
Remember to keep a close eye on your first batch as every air fryer is different, and you don't want to accidentally burn your precious chips.
All about Keto-Friendly Additions
Think beyond salt when flavoring your chips. You could experiment with different seasonings such as paprika, cayenne pepper, or even some dry ranch seasoning. The sky's the limit when it comes to flavors.
One thing to note, though, is to be mindful of artificial flavorings. Always choose natural spices and herbs to ensure your keto snacks are as healthy as they are delicious.
Keto tortilla chips recipe
First things first, this is an easy keto tortilla chips recipe. Made with simple ingredients such as almond flour, mozzarella cheese, and your favorite seasonings, this recipe will surely bring you back the joy of eating chips without the guilt.
Ingredients
1 ½ cups mozzarella cheese
¾ cup almond flour
2 tablespoons cream cheese
1 egg
½ teaspoon garlic powder
½ teaspoon onion powder
¼ teaspoon chili powder
Sea salt for sprinkling
Instructions
1. Preparing the Fathead Dough:
The first step is to prepare the fathead dough. Melt the mozzarella cheese and cream cheese together in a large skillet over medium heat. Add in the almond flour and mix well. Once the mixture starts to cool down, add the egg and knead until it forms a ball of dough.
2. Rolling Out the Dough:
Place the ball of dough between two sheets of parchment paper. Use a rolling pin to flatten it out until it's about 1/8 inch thick. The thinner you roll, the crunchier your keto chips will be.
3. Cutting the Dough:
Remove the top piece of parchment paper. Using a pizza cutter or sharp knife, cut the dough into classic tortilla chips shapes. Sprinkle some sea salt and your favorite seasonings like garlic powder, onion powder, and chili powder.
4. Baking the Chips:
Transfer the pieces of dough (along with the bottom piece of parchment paper) onto a baking sheet. Bake at 375°F for about 12-15 minutes or until the edges are golden brown. Keep a close eye on them to prevent burning.
5. Cooling the Chips:
Allow the chips to cool at room temperature. They will become crunchier as they cool. Once cool, store in an airtight container to maintain the crunch.
This easy recipe gives you all the crunch of regular tortilla chips but with significantly fewer carbs – just about 2-3g net carbs per serving.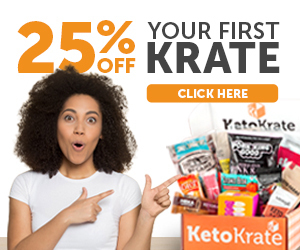 Pro Tips
For added flavor, you can add sesame seeds or other keto-friendly spices to the dough.
If you prefer air frying, follow the same steps but place the cut tortillas in a single layer in your air fryer basket instead. Cook at 350°F for 6-8 minutes for a quick bake.
For a different taste, you could try using coconut flour instead of almond flour. Just remember to add ¼ teaspoon of xanthan gum to help bind the ingredients together.
FAQ
Can I use other types of low carb flours?
Yes, you can substitute almond flour with other types of low carb flours like coconut flour. You might need to adjust the quantity slightly as different flours absorb moisture differently.
Can I store these keto chips?
Yes, you can store these low-carb tortilla chips in an airtight container at room temperature for up to a week.
Can I use these chips for other dishes?
Absolutely! These keto chips work great for keto nachos, keto taco casserole, or simply as a crunchy side to your favorite salsa or sour cream.
Keto tortilla chips recipe: Key Takeaways
This keto tortilla chips recipe is an easy, low-carb snack that can satisfy your salty snacks cravings while keeping you on track with your keto or low-carb diet.
The use of almond flour and mozzarella cheese as main ingredients makes it a good low-carb substitute for traditional wheat flour tortilla chips.
These homemade keto tortilla chips can be customized with your favorite seasonings and can be baked or air-fried.
They can be stored at room temperature and are versatile enough to be used for other dishes like keto nachos.
So, next time you have a game night or just need a low-carb snack, give this great recipe a try. I hope you'll find it to be the best keto snack as much as I do. Enjoy your homemade tortilla chips guilt-free and remember to share this keto tortilla chip recipe with your friends who might be missing the crunch on their low-carb journey!
---