This article may contain affiliate links. If you make a purchase using one of these links, I may be paid a referral fee at no cost to you.
Hello, my dear keto friends! Let's be honest, we've all had that pesky sweet tooth creep up on us while trying to stick to our low-carb keto diet. I've been there too. So today, I'm thrilled to share this fun food – a fantastic Keto Jello recipe that satisfies that sugar craving while staying entirely within our keto lifestyle. And good news, it's as delicious as regular jello but without any of the artificial colors, artificial dyes, or artificial sweeteners. With just a few simple ingredients, we're going to whip up a tasty, sugar-free dessert that will leave you smiling!
The Perfect Keto Jello Recipe
Ingredients:
1 cup water
1 (0.3 ounce) packet sugar-free jello
1/2 cup heavy cream
1 tablespoon sweetener of choice
Instructions:
In a medium saucepan, combine the water and jello powder. Heat over medium heat, stirring constantly, until the jello is dissolved.
Remove from heat and let cool slightly.
In a separate bowl, beat the heavy cream and sweetener until soft peaks form.
Fold the whipped cream into the cooled jello mixture until combined.
Pour the jello mixture into a serving dish and refrigerate for at least 4 hours, or until set.
Nutritional Information:
Serving size: 1 cup
Calories: 150
Fat: 12 grams
Saturated fat: 6 grams
Cholesterol: 30 milligrams
Sodium: 50 milligrams
Carbohydrates: 5 grams
Fiber: 0 grams
Sugar: 0 grams
Protein: 4 grams
Tips:
For a different flavor, use a different flavor of sugar-free jello.
For a fun twist, add some berries or other fruit to the jello mixture before refrigerating.
For a more decadent treat, top the jello with whipped cream and chocolate shavings.
pour into jello cups or popsicle molds for a fun twist. Fill each mold to its remaining space, then pop a popsicle stick in and let it chill. Cover with plastic wrap and place in the fridge to set. This usually takes about 3-4 hours, but for best results, I recommend leaving it overnight.
Once set, simply remove from the molds or cups, and voila! You now have a wonderful keto jello recipe that is both fun and delicious to eat. The best part? Each serving contains just 5 g net carbs and 12 g fat, making this a perfect keto dessert.
---
Don't miss out on the ultimate keto reset program that will revolutionize your health and well-being. Our 30-day ebook is packed with invaluable resources, mouthwatering recipes, and the expert advice you need to succeed. Experience the freedom and confidence that comes with a low-carb lifestyle. Grab your copy now and take the first step towards a healthier, happier you!
Tips
For a layered look like a classic jello salad, simply repeat the process with different flavors of sugar-free jello.
For a quick and dirty keto option, use store-bought sugar-free jello mix.
For a sugar-free popsicle version, use popsicle molds.
Feel free to experiment with your own versions by adding different fruits or juices.
Delicious Variations To Try
For those trying their hand at making homemade jello for the first time, you're in for a treat! This keto jello recipe is one of those easy recipes that's just as fun to tweak as it is to make. Matter of fact, one of the best things about this recipe is the endless flavor options you can create. If you're a fan of citrus, add a splash of fresh lemon or lime juice for a zesty kick. Prefer something sweet and classic? Fresh strawberries or even a blueberry layer would work wonderfully. You could even go tropical with some sugar-free orange jello.
Another fantastic variation to consider is incorporating more textures into your jello. For instance, consider whipping up some cream cheese or cottage cheese with your electric mixer to form a creamy texture, then fold this into your gelatin mixture for some added richness. You could also fold in cool whip instead of heavy cream to get those stiff peaks. Remember to add all ingredients at room temperature to ensure even mixing. It's all about making this recipe your own and discovering your favorite flavors.
Handy Tips for Best Results
When it comes to actually making the jello, it's surprisingly simple. You'll need a large bowl, some cups of liquid - typically a cup of cold water and another of boiling water - and your chosen amount of gelatin. Great Lakes Gelatin is a solid option if you're looking for a high-quality brand. If you're using an artificial sweetener for that sweet flavor without the carbs, ensure it's fully dissolved in your cups of water to avoid a grainy texture in your final product.
Once you've mixed your gelatin mixture, pour it into small bowls, jello molds, or even an airtight container if you want a larger batch. Let the rest of the mixture cool at room temperature before moving it to the fridge. This simple step helps avoid any condensation that could affect the texture of your jello.
FAQs
What if I can't find sugar-free jello at my grocery store?
Not a problem! There are plenty of sugar-free jel dessert options available online.
Can I make my homemade sugar-free jello?
Yes, you can! By using natural ingredients like fresh fruit juice, gelatin, and a sugar-free sweetener like monk fruit, you can create your own sugar-free jello mix.
Can I use whipped cream instead of heavy cream?
Absolutely. Whipped cream can be used in place of heavy cream for a lighter texture.
Conclusion
So there you have it, friends! A delicious Keto Jello recipe that's as much fun to make as it is to eat. This recipe is a great way to satisfy your sweet tooth without impacting your blood sugar levels, and it's perfect for the whole family. I hope you find this easy keto jello recipe as tasty as I do. Good luck on your keto journey and enjoy this great recipe!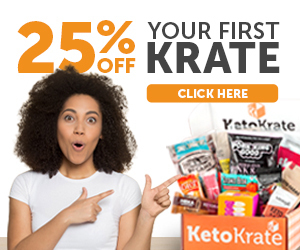 Keto jello recipe: Key Takeaways Chart
This Keto Jello recipe satisfies your sweet tooth while fitting into your keto lifestyle.
You can make this sugar-free dessert using simple ingredients like sugar-free jello, fresh fruit, heavy whipping cream, and sugar-free sweeteners.
It's easy to customize this recipe by adding different flavors, using different forms of cream, or turning them into popsicles.
Each serving of this dessert contains just g net carbs and g fat, perfect for maintaining your low-carb keto diet.
Enjoy making your own Keto Jello at home, and be sure to share this recipe with others looking for a fun, sugar-free dessert option.
Until next time, remember - Keto can be sweet too!
---