This article may contain affiliate links. If you make a purchase using one of these links, I may be paid a referral fee at no cost to you.
Hello, my keto community! Today, I'm here to tackle a question that's been swirling around in the minds of those on a low carb diet: "Is frozen yogurt keto friendly?" We all know that maintaining a ketogenic diet requires careful meal plans and paying close attention to the grams of carbs and grams of net carbs in the foods we consume. But what about our beloved frozen yogurt? Let's explore.
Is Frozen Yogurt Keto Friendly?
The simple answer is that it depends on the frozen yogurt. Regular yogurt, such as plain yogurt and plain Greek yogurt, can be part of a keto diet. They contain healthy bacteria (probiotics) that support gut health, and the grams of protein they provide are a great fit for a high protein diet. Unfortunately, the frozen yogurt we typically see in yogurt shops often contains added sugar, which increases the grams of net carbs.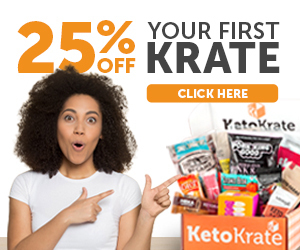 But fret not, my fellow sweet tooth warriors! We can make our very own yogurt keto friendly, right at home, with the right ingredients and an ice cream maker.
Tips to Make Keto Friendly Frozen Yogurt
Here's an easy recipe for keto strawberry frozen yogurt, which we're making using our keto diet ice cream maker:
Strawberry Frozen Yogurt
Ingredients:
2 cups of unsweetened Greek yogurt
1 cup of frozen strawberries
1/4 cup of heavy whipping cream
1/2 cup of a keto-friendly sweetener like monk fruit
1 tsp of vanilla bean extract
1 tsp of lemon juice
Instructions:
Place your frozen strawberries in a food processor and pulse until they're roughly chopped.
Combine the Greek yogurt, heavy cream, monk fruit sweetener, vanilla extract, and lemon juice in a medium bowl. Mix until it's well combined.
Add the chopped strawberries into the yogurt mixture and stir.
Pour the mixture into your keto diet ice cream maker and follow the machine's instructions.
Once the frozen yogurt is ready, store it in an airtight container and freeze for at least 2 hours before serving.
For an extra fancy presentation, serve with fresh berries and a dollop of sour cream.
Nutritional Information (per 1 ounce serving):
Calories: 55
Total Carbs: 4g
Net Carbs: 3g
Protein: 3g
Fat: 3g
This homemade frozen yogurt recipe card is proof that a ketogenic diet can satisfy your cravings in a healthy way. Plus, the healthy fats from the Greek yogurt and heavy cream are a great addition to your keto meal plans.
Experimenting with Flavors: The Power of Peanut Butter
As a fellow keto journeyman, I'm sure you've also realized how versatile the keto diet can be, especially when you start to experiment with low carb recipes. And when it comes to our homemade frozen yogurt, we can do so much more than the basic ingredients.
A great idea that I love is to introduce peanut butter into the mix! This gives your frozen yogurt a creamy texture that mirrors traditional ice cream. Plus, peanut butter is a good source of healthy fats, a key component of the keto diet.
Coconut Milk: The Dairy-Free Option
For my dairy-free friends, I've got you covered. You can substitute coconut milk for the Greek yogurt and heavy cream in our base recipe. Coconut milk, in addition to being dairy-free, offers a rich, creamy texture that makes it the best keto substitute for dairy in your ice cream machine.
---
Don't miss out on the ultimate keto reset program that will revolutionize your health and well-being. Our 30-day ebook is packed with invaluable resources, mouthwatering recipes, and the expert advice you need to succeed. Experience the freedom and confidence that comes with a low-carb lifestyle. Grab your copy now and take the first step towards a healthier, happier you!
Blood Sugar and Keto Desserts
A major benefit of a keto diet and focusing on low carb recipes is how it can help stabilize your blood sugar levels. And while our frozen yogurt is a treat, it doesn't have to be a cheat! Keto-friendly sweeteners like monk fruit can satisfy your sweet tooth without spiking your blood sugar.
An Exciting Spin: Greek Yogurt Bark
Are you looking for a quick low carb option for a snack or dessert? Greek yogurt bark is a great way to incorporate the best keto ingredients into an easy-to-make, satisfying treat. You simply spread out your yogurt mixture onto a baking sheet, add your favorite toppings like fresh strawberries or chocolate chips, and freeze. The result is a healthy treat that you can break into pieces and enjoy anytime.
Quick Tips for Successful Keto Ice Cream Recipes
Use exact measurements: Always stick to the recipe's measurements. Too much or too little of an ingredient can drastically change your dessert's texture and nutritional content.
Be patient: Your ice cream machine might need more time to churn the mixture properly, especially if the ingredients were not at room temperature when you started.
Fat-free isn't necessarily better: You might be tempted to use fat-free yogurt to cut back on calories, but remember that healthy fats are an integral part of a keto diet.
A Special Note for Specific Individuals
While the keto diet has proven effective for many, it's important to remember that we're all unique. Always consult your healthcare professional before making significant dietary changes, especially if you have a medical condition.
The Bottom Line
With a little creativity and knowledge, we can enjoy a plethora of healthy options on a keto diet, even when it comes to desserts! Whether it's using an ice cream machine to churn out homemade keto-friendly frozen yogurt, or creating a Greek yogurt bark for a quick snack, the possibilities are endless. Remember, it's all about the simple ingredients, healthy fats, and, most importantly, enjoying the journey towards better health.
FAQs
1. Can I buy keto-friendly frozen yogurt from the grocery store?
You can find lower carb options in grocery stores, but always check the nutritional information for added sugar. The best choice is always to make it at home, where you control the ingredients.
2. Can I use a sugar substitute or sugar alcohol?
Yes! Monk fruit is a popular choice, and xanthan gum or guar gum can also be used to create a creamier texture.
3. What if I don't have an ice cream maker?
A food processor will do the trick. You can also pour the yogurt mixture into an ice cube tray for a different spin on this treat!
Is frozen yogurt keto friendly: Conclusion
So, is frozen yogurt keto friendly? With the right ingredients and a bit of effort, absolutely! It's a healthy ice cream alternative that can be tailored to fit into a low carb diet, and the flavor options are endless.
Key Takeaways
Regular yogurt, including plain and Greek, can be keto-friendly.
Many yogurt shops' offerings have too many carbs due to added sugar.
Homemade keto-friendly frozen yogurt is possible and delicious!
Always check the nutritional information on store-bought options.
Experiment with low-carb sweeteners and other ingredients for the best flavors.
I hope this post has clarified the question, "Is frozen yogurt keto friendly?" Next time you're in the mood for a treat, give this a try! Here's to your health and happiness on your keto journey.
---