This article may contain affiliate links. If you make a purchase using one of these links, I may be paid a referral fee at no cost to you.
We all love snacks. The crunch, the satisfaction, and the tantalizing variety of flavors they offer. But when you're following a ketogenic diet, snacking can sometimes feel like a maze full of potato chips and hidden carbs. That's where lazy keto snacks come in.
The good news is, the keto lifestyle doesn't mean saying goodbye to your favorite snacks. It just means reimagining them! Whether you're looking to satisfy a sweet tooth or crave something salty, there's a low-carb option ready and waiting.
The Lazy Keto Diet: A Quick Refresher
Lazy keto is a simplified version of the traditional keto diet. It focuses on keeping your carbohydrate intake low without sweating the small stuff. In other words, you're primarily counting grams of net carbs rather than keeping strict track of all your macronutrients.
Lazy keto meals and snacks can be a great way to maintain a low-carb diet without the additional stress of rigorous tracking. They can also be fantastic for weight loss, especially if they replace high-carb, high-sugar items from your diet.
The Best Lazy Keto Snacks to Try
With all the different options out there, finding the best keto snacks can seem daunting. But fear not! Here are some of my favorite lazy keto snacks, all with g net carbs that fit perfectly into your keto lifestyle.
Pork Rinds: Craving something crispy? Pork rinds are the perfect substitute for traditional potato chips. They're available in a variety of flavors at local grocery stores and make a great keto snack.
Hard-Boiled Eggs: Simple and full of healthy fats, hard-boiled eggs are an easy way to keep your hunger at bay until your next meal.
Beef jerky: A meat lover's dream, beef jerky is an easy keto snack. Just ensure there's no added sugar in the jerky you pick up from your local grocery store.
Cheese Crisps: Made with simple ingredients like cheese and almond flour, these crisps are baked until golden brown for the perfect crunch.
Fat Bombs: These bite-sized snacks are packed with healthy fats, usually derived from ingredients like coconut oil, cream cheese, and peanut butter. You can find plenty of easy recipes online.
Sweet Keto Snacks: Dark chocolate with no added sugar can be a perfect treat for those sweet cravings. Also, fat bombs come in sweet varieties, often including coconut milk or peanut butter!
Remember, the best way to ensure your snacks fit into a lazy keto diet is to check the grams of net carbs. As long as you're staying under your daily carb limit, you're good to go!
50 different lazy keto snacks for easy reference:
| Snack | Net Carbs (per serving) |
| --- | --- |
| 1. Pork Rinds | 0g |
| 2. Hard-Boiled Eggs | 1g |
| 3. Beef Jerky (Check the label for added sugar) | 3g |
| 4. Cheese Crisps | 1g |
| 5. Peanut Butter Fat Bombs | 2g |
| 6. Almonds | 3g |
| 7. Dark Chocolate (At least 85% cocoa) | 3g |
| 8. Celery Sticks with Cream Cheese | 3g |
| 9. Avocado Slices | 2g |
| 10. Macadamia Nuts | 2g |
| 11. Chia Seed Pudding (made with almond milk) | 4g |
| 12. Greek Yogurt (Unsweetened) | 5g |
| 13. Bell Pepper Slices with Guacamole | 5g |
| 14. Olives | 1g |
| 15. Roast Beef Roll-Ups | 1g |
| 16. String Cheese | 1g |
| 17. Tuna Salad Lettuce Wraps | 2g |
| 18. Keto Trail Mix | 4g |
| 19. Spinach and Artichoke Dip (with veggies) | 3g |
| 20. Sunflower Seeds | 4g |
| 21. Pepperoni Slices | 1g |
| 22. Keto Smoothie (made with coconut milk and berries) | 5g |
| 23. Zucchini Chips | 3g |
| 24. Deviled Eggs | 1g |
| 25. Kale Chips | 4g |
| 26. Coconut Milk Ice Cream (No added sugar) | 6g |
| 27. Full-Fat Cottage Cheese | 5g |
| 28. Smoked Salmon | 0g |
| 29. Coconut Flakes (Unsweetened) | 2g |
| 30. Blueberries | 12g |
| 31. Baked Egg Muffins | 1g |
| 32. Keto Protein Bars | 3g |
| 33. Keto Mousse | 4g |
| 34. Cucumber Slices with Cream Cheese | 3g |
| 35. Broccoli Florets with Ranch Dip | 5g |
| 36. Almond Butter | 3g |
| 37. Pumpkin Seeds | 4g |
| 38. Turkey and Cheese Roll-Ups | 1g |
| 39. Bacon Wrapped Asparagus | 1g |
| 40. Ham and Pickle Roll-Ups | 2g |
| 41. Berries and Whipped Cream | 6g |
| 42. Cheddar Cheese Slices | 0g |
| 43. Beef Sticks | 1g |
| 44. Cauliflower Hummus with Veggies | 5g |
| 45. Brie Cheese | 0g |
| 46. Keto Pancakes | 2g |
| 47. Walnuts | 4g |
| 48. Berries with Full-Fat Yogurt | 8g |
| 49. Caprese Salad Skewers | 3g |
| 50. Flaxseed Crackers with Avocado Dip | 2g |
The above chart is an excellent guide for when you're in a hurry or just want a quick snack. Keep in mind that net carbs can vary based on the brand or how the food is prepared, so always check the nutritional information when possible. Also, ensure that your total daily carb intake stays within your personal keto limit. Here is one of the lazy keto recipes listed above:
Zucchini Chips Recipe
Ingredients:
2 medium-sized zucchinis
2 tablespoons of olive oil
Sea salt, to taste
Instructions:
Preheat your oven to 225 degrees Fahrenheit (about 107 degrees Celsius).
Slice the zucchinis into thin, even rounds. A mandoline slicer works best for this, but a sharp knife will also do the job.
Lay out the zucchini slices on a paper towel and gently pat them dry. This step is essential to help them crisp up in the oven.
Transfer the zucchini slices to a large bowl. Drizzle with olive oil and sprinkle with sea salt, tossing until well coated.
Line a baking sheet with parchment paper and lay the zucchini slices on it in a single layer.
Bake for about 1.5 to 2 hours until they turn golden brown and crispy. Check on them every half hour to ensure they don't burn.
Remove from the oven and let cool. They will continue to crisp up as they cool.
Enjoy your homemade Zucchini Chips as a healthy, keto-friendly snack!
Nutritional Information (per serving)
This recipe makes about 4 servings, and the nutritional information is as follows:
Calories: 60
Total Fat: 4.5g
Saturated Fat: 0.6g
Trans Fat: 0g
Cholesterol: 0mg
Sodium: 150mg
Total Carbohydrate: 4.3g
Dietary Fiber: 1.2g
Net Carbs: 3.1g
Sugars: 3g
Protein: 1.3g
Please note that nutritional values can vary depending on the exact ingredients used. Always calculate nutritional information using your specific ingredients to get the most accurate results.
The Dirty Keto Snacks: When You Just Can't Resist
Dirty keto snacks, just like lazy keto, focus on maintaining a low carb intake but don't emphasize food quality as much. While dirty keto isn't necessarily the healthiest way to go about a low carb diet, it does provide a workaround for those days when you want a burger without the bun or a quick keto snack without worrying about other nutrients.
---
Don't miss out on the ultimate keto reset program that will revolutionize your health and well-being. Our 30-day ebook is packed with invaluable resources, mouthwatering recipes, and the expert advice you need to succeed. Experience the freedom and confidence that comes with a low-carb lifestyle. Grab your copy now and take the first step towards a healthier, happier you!
Healthy Keto Snacks: The Ultimate Low-Carb Lifestyle
Healthy keto snacks emphasize nutrition and health benefits along with low carbs. Things like bell peppers filled with cream cheese and sprinkled with lemon juice are a delight. Also, olives stuffed with macadamia nuts make a quick keto snack that's not just low in carbs but is delicious too. The goal here is to maintain a low carb lifestyle while enjoying the best keto snack ideas you can find or invent.
Meal Plan: The Bedrock of Success
If you're serious about sticking to a low carb diet, having a meal plan is essential. This plan should include lazy keto meals and keto-friendly snacks for when hunger strikes between meals. Knowing what you'll be eating in advance can prevent you from reaching for carb-heavy alternatives.
Quick Keto Snacks: For When You're On the Go
Life can be hectic, and sometimes you need a quick keto snack for busy moments. Almonds, cheese sticks, and beef jerky are all great options that you can carry with you.
Lazy Keto Breakfast Ideas: Starting the Day Right
To kick off your day on a high note, lazy keto breakfast ideas are a must. Consider scrambled eggs with cheese and a sprinkle of sea salt, or a simple recipe of avocado and bacon. They're extra easy keto breakfasts, tasty, and a perfect lazy keto meal to start your day.
Cooking Keto Snacks: Making Your Favorite Keto Snack
Not sure how to cook keto snacks? There are countless low carb recipes available to guide you. From making the perfect roast beef roll-ups to baking the most delicious macadamia nut cookies, you can discover a new world of tastes while keeping your carb intake low.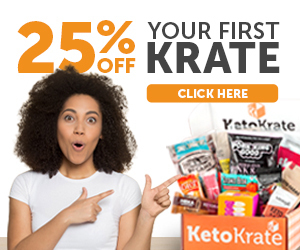 Keto Dieters: Becoming Part of the Community
Joining a keto dieters community can be a great way to learn new recipes and get support. Engaging with others who share your low-carb lifestyle will help keep you motivated and inspired.
The Health Benefits of a Low Carb Diet
Maintaining a low carb diet has many health benefits. It can help maintain healthy blood sugar levels, promote weight loss, and even boost mental clarity. However, always consult with a healthcare professional before starting any new diet plan.
Sweet Snacks: Satisfying Your Sweet Tooth
Satisfying your sweet tooth while on a keto diet is easier than you think. There are plenty of sweet snacks to enjoy that won't ruin your carb intake for the day. Consider snacks like keto-friendly dark chocolate or a coconut cream dessert topped with a few berries.
Hot Keto Breakfast Ideas: Something Extra for the Morning
For a hearty start to the day, hot keto breakfast ideas are the way to go. Think along the lines of a spinach and cheese omelet spiced up with hot sauce. Remember, it's not just about eliminating carbs, it's about enjoying the good stuff while you do.
Cooking Your Lazy Keto Snacks: Tips and Tricks
Not all keto foods need to be purchased pre-made. In fact, it's sometimes easier (and tastier!) to whip up your own delicious keto snacks. There are plenty of easy recipes that require just a few minutes of prep time. From whipping up some homemade sour cream and roast beef deli meat roll-ups to baking macadamia nut cookies with almond flour, there's a wealth of possibilities at your fingertips.
And if you're not much of a cook, no worries. Lazy keto is all about making things easier. Many of these snacks can be bought pre-made from whole foods or other grocery stores. Just remember to check for hidden sugars!
Frequently Asked Questions (FAQs)
Can I have ice cream on a lazy keto diet?
Technically, traditional ice cream isn't keto-friendly due to the high sugar content. However, you can enjoy ice cream substitutes made with ingredients like coconut milk and natural sweeteners.
What if I want to eat out?
You can still enjoy meals out, just be mindful of your choices. Opt for meals rich in proteins and healthy fats, and avoid bread, pasta, and sugar-loaded sauces.
What about drinks?
Water is your best friend on a keto diet. If you're looking for something a little more flavorful, opt for unsweetened teas or coffee. Be cautious of sugary drinks, including many alcoholic beverages.
What's the difference between lazy keto and dirty keto?
While both focus on low carb intake, lazy keto and dirty keto differ in terms of food quality. Lazy keto is somewhat lenient about the nutritional balance of your meals, as long as you keep the carbs low. On the other hand, dirty keto isn't concerned with the quality of food at all. This means, while on dirty keto, you might end up consuming processed foods or unhealthy fats, as long as they are low in carbs.
Can I drink alcohol on a lazy keto diet?
Some alcoholic drinks can fit into a lazy keto diet, but it's essential to choose wisely. Spirits like vodka, tequila, and gin contain zero carbs, while dry wines and light beers are lower in carbs compared to their regular counterparts. However, mixers and sweet wines can be high in sugar, so they should be avoided. Remember, alcohol should be consumed in moderation, and it can slow down weight loss.
What if I don't like to cook? Can I still follow a lazy keto diet?
Absolutely! Many convenient and easy keto snacks require little to no cooking. Examples include hard-boiled eggs, beef jerky, cheese, nuts, and avocados. When dining out, opt for meals that are high in protein and fats, such as grilled chicken or steak with vegetables.
How can I sweeten my food and drinks on a lazy keto diet?
You can use keto-friendly sweeteners like erythritol, stevia, monk fruit, and xylitol to sweeten your foods and drinks. These sweeteners contain little to no carbs and won't spike your blood sugar levels.
Lazy keto snacks Conclusion
Lazy keto can be a fun, flavorful way to maintain a low-carb lifestyle. It allows you to enjoy your favorite foods without the stress of intricate meal plans. Whether you're an experienced keto dieter or just starting, these lazy keto snacks are sure to please your taste buds.
Key Takeaways
Lazy keto focuses on a low carbohydrate intake without tracking other macronutrients. Unlike the traditional keto diet that pays attention to all macronutrients – fats, proteins, and carbs – lazy keto simplifies the approach. You only need to ensure that your daily carbohydrate intake is around 20 to 50 grams of net carbs, but there's no need to strictly count calories or monitor your protein and fat intake.
The best lazy keto snacks include pork rinds, hard-boiled eggs, beef jerky, cheese crisps, and fat bombs. These snacks are not only low in carbs but are also packed with flavors that can help satisfy your cravings. For instance, pork rinds are excellent crunchy alternatives to potato chips, while hard-boiled eggs can be a great source of protein. Cheese crisps and fat bombs are packed with healthy fats and can help you feel full and satisfied.
There are many easy recipes to prepare your own lazy keto snacks. It's not difficult to make your own snacks at home using simple ingredients. For example, a simple recipe for a perfect lazy keto meal could be lettuce-wrapped deli meat or cheese. You can also create a quick and delicious snack by spreading cream cheese on a celery stick and topping it with olives.
Check for hidden sugars when purchasing pre-made snacks. Not all snacks marked as "low-carb" or "keto-friendly" are suitable for a lazy keto diet. Some may contain hidden sugars or additives that can increase your carb intake. Always read the label and opt for whole foods whenever possible. This includes snacks like nuts, seeds, cheese, and avocados.
Traditional ice cream is a no-go, but there are keto-friendly alternatives. Most traditional ice creams are high in sugar and carbs, making them unsuitable for a keto diet. But the good news is that there are plenty of keto-friendly alternatives available. Look for brands that use sugar substitutes, or try making your own at home using ingredients like coconut milk, heavy cream, and low-carb sweeteners.
Remember, while lazy keto offers more flexibility, it's still important to make nutritious food choices and listen to your body's hunger and fullness cues.
Remember, there's no one-size-fits-all approach to the ketogenic diet, and what works best for you is dependent on your body and goals. Enjoy the journey, and happy snacking!
---